About Us - Bee's HVAC Cleaning Company
We are the Top Certified Air Duct Cleaning Company and one of the only companies in the state that has a NADCA certified technician on every job.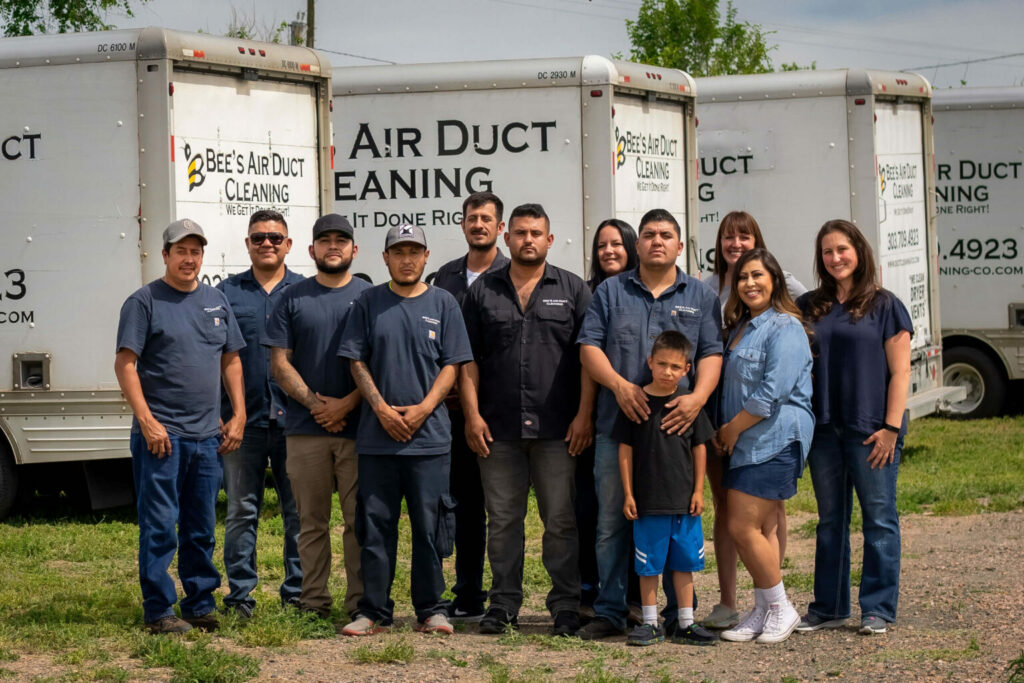 Bee's is a HVAC Cleaning Company is a locally women owned business in Colorado.
Our company prides itself on being the premier certified air duct cleaning company in the area. Unlike other companies, we have a NADCA certified technician on every job, guaranteeing exceptional service and professionalism.
We have a rigorous screening process for each technician, and every team members has at least 5 years of experience in air duct cleaning. Our source removal cleaning method ensures that your air ducts are thoroughly cleaned, and our quick turnaround time means you can enjoy clean air in your home or business in no time.
At Bee's, we go above and beyond to provide excellent customer service. When you call us, you'll speak directly with a friendly and knowledgeable staff member, not a call center. We take the time to listen to your questions and concerns, and we're dedicated to making sure you're completely satisfied with our work. Choose Bee's Air Duct Cleaning for a cleaner, healthier home or business.